мебели
The racing season maybe over for another year but Formula One never stops and with new rules being implemented for 2009, the first signs of the new look to the single-seater racing car have being unveiled during testing at Barcelona.
In a bid to improve the spectacle and make overtaking easier, the sport's governing body have drafted in a set of new aerodynamics regulations – as well as reintroducing slick tyres – to Formula One next year.
Williams was the first team to incorporate the new 2009-spec aero kit with a hybrid version of last year's FW30. The front wing has been lowered in height and extended in width in a bid to get rid of the understeer effect when following another car. The driver can actually adjust the wing angle with a lever or switch inside the cockpit to change the level of downforce if needed.
As for the rear wing, the increase in height and a reduction in the width will create more drag, so that the slipstream effect can be achieved. In addition, the level of grip has been reduced to make it more of a challenge for the driver.
More on the 2009-aero spec can be seen in this detailed technical drawing taken from Autosport magazine (shown below). The mock-up of the Ferrari looks reasonable and in reality, the Willliams F1 car seems good.
But prepare to be shocked with what BMW Sauber has come up with during the first week of testing at the Circuit de Catalunya.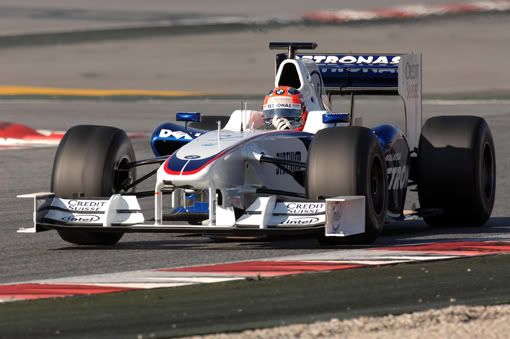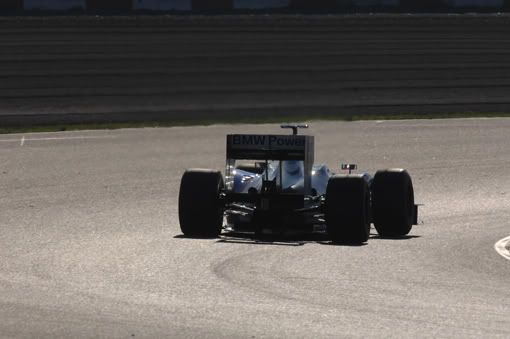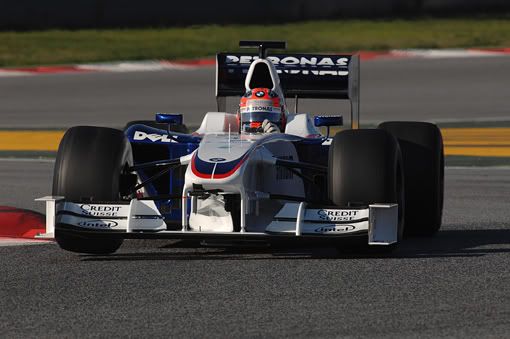 This hybrid BMW Sauber looks horrible! The front wing is out of proportion, no thanks to the retro-looking flat nose that magnifies the appalling mess… As for rear wing, it looks tiny when you view the Formula One car from the back. Sure, it is refreshing to see slick tyres back on a racing car after ten years running on grooves, but somehow the overall appearance is difficult to consume.
I really hope the FIA have done the correct approach in making these cars easier to overtake as the look behind these Formula One cars are ghastly. Perhaps I should hold back my first impressions when all the teams have sorted out their aerodynamics for the new season in time for the first race in Melbourne. But it's hard for the designers to improve on the limitations that have been set in the rulebook…