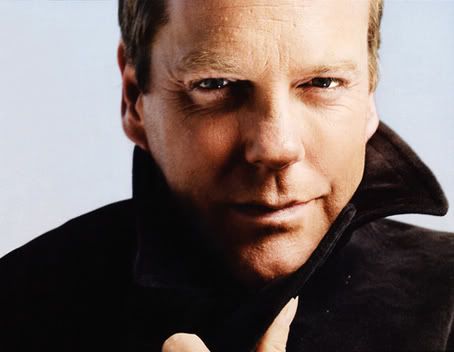 Due to the 14-week Writers' Strike in Hollywood – which has now been resolved – the latest season of Jack Bauer's new nightmare day has been postponed until the following year.
American television network Fox has decided that the show's seventh season will be delayed until January 2009 to ensure that Day 7 of 24 can air uninterrupted, in it's entirety.
The show's latest season was set to begin last January and run without a break, but in November, strike complications forced Fox to delay the season premiere to an unspecified time. Now, Fox has called 2008 a loss for the show and will run season seven in January 2009. Which is bad news for fans and Kiefer…
The crew has already shot eight episodes of this season, which sees the action move to Washington, DC, instead of Los Angeles. If Fox had opted to continue production of the show this year, there would have been a lengthy break before the newly produced episodes would air. Because 24 are heavily serialized, Fox wanted to ensure the seventh season was aired uninterrupted.
I bet Kiefer Sutherland is kicking himself, as the actor opted to serve a portion of his jail sentence for a DUI charge over the holidays in order to avoid slowing down the production of the show… Now it seems he has do something else to fill in the time before playing the role as the hard-charge CTU agent.
In addition, 24's seventh season will be the first without co-creator Joel Surnow. He will leave his duties to pursue other projects.