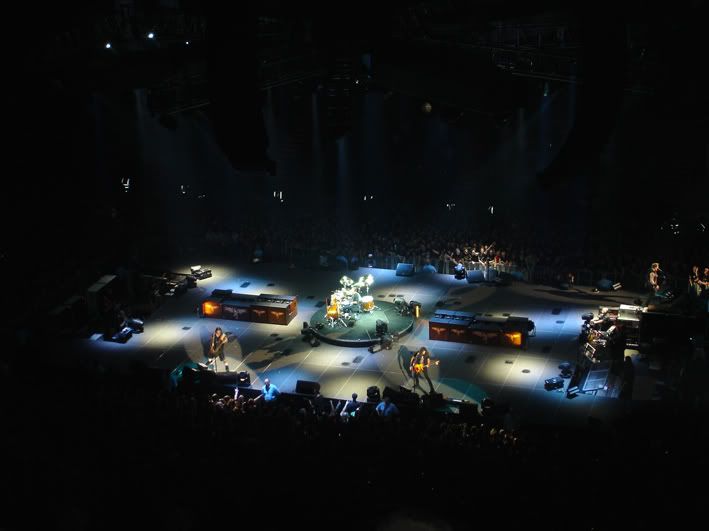 I went to see one of the most famous metal rock band in the world, Metallica, at the former home of the Millennium Dome this month. The gig itself was simply spectacular with impressive fireworks, lighting effects and of course, the epic guitar solos from the band.
The O2 Arena itself was also amazing as I've never been to the Millennium Dome before. The sheer number of bars, shops and restaurants at the venue heavily distracted me. So much in fact, I've missed one of the support bands on stage! Not to worry of course, as I had a seat allocated for me.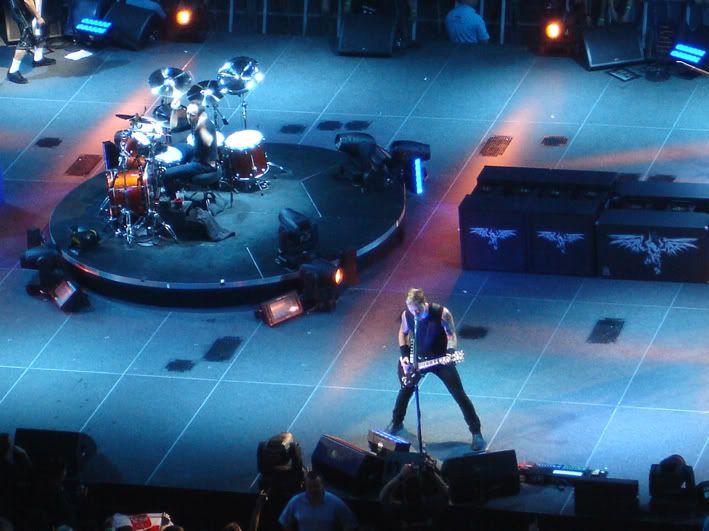 In one particular bar, a special tournament was being held offering the chance to play the new Guitar Hero: Metallica video game. I didn't have the opportunity to play the music rhythm game, as it was more fun watching the other people performing on stage to the ultra tricky Metallica songs!
As for the real deal, it was fantastic to see Metallica performing their greatest hits in front of thousands of enthusiastic Metallica fans. The atmosphere was electric and I loved every moment of it!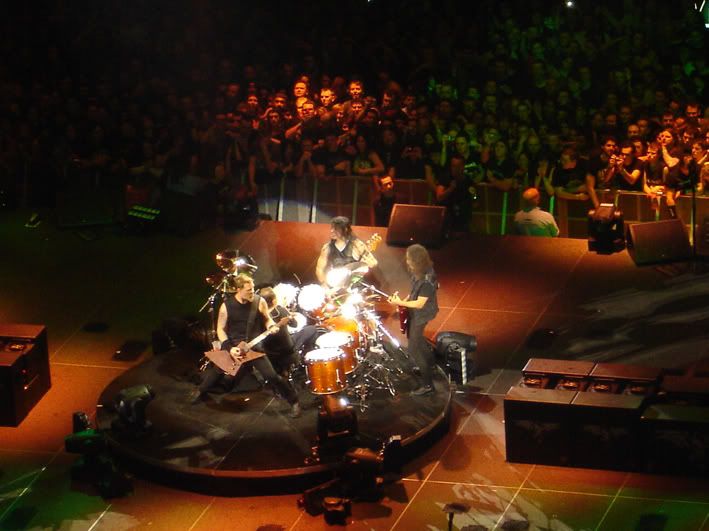 The highlight was Cyanide, The End of The Line, One, Master of Puppets and of course, the epic Enter Sandman.
After the two-hour performance, I was left feeling more. And thanks to this ace link on the official website, you can now download the complete set list. I would recommend the FLAC format for the true sounding experience!